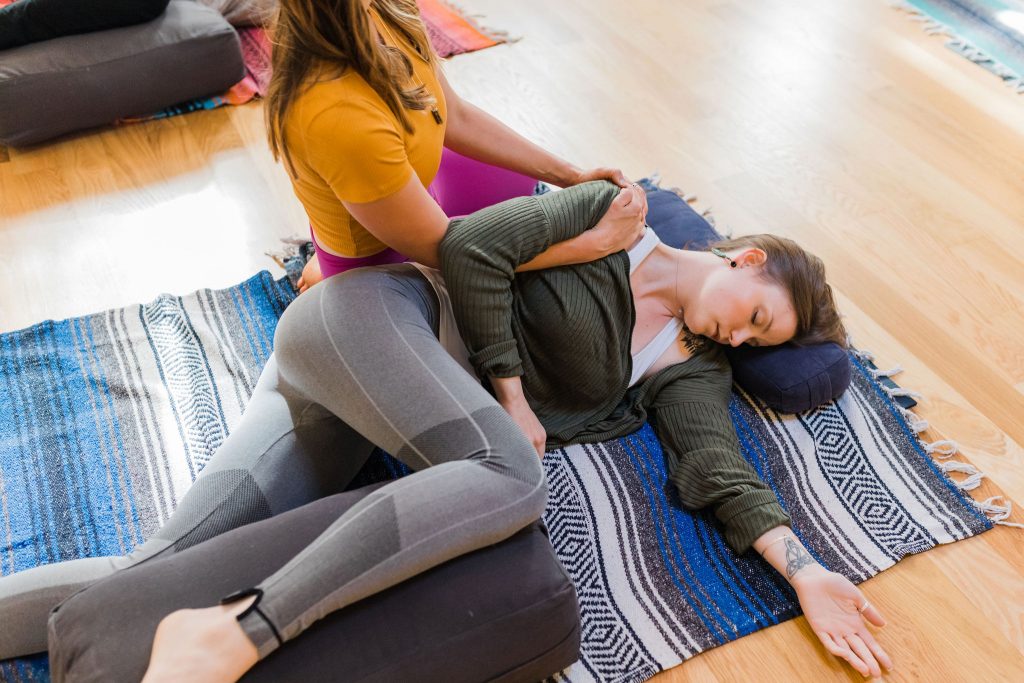 In our day-to-day grind, we can become detached from our physical and mental state. What would your life look like if you woke up feeling rested, felt at ease in your work and home life, felt pain free in your body, and slept easily & deeply at night? This life is attainable and the power to achieve it lives within you. It's my calling to help you along this wellness journey in life.
Shiatsu
Shiatsu is a form of Asian bodywork that incorporates pressure along the body's energy pathways, known as meridians. Steeped in the wisdom of Traditinal Chinese Medicine, this work brings you back to a state of harmony by clearing stagnant energy and supporting any areas that are depleted. This form of bodywork is done fully clothed on a traditional floor futon mat. Your body will be taken through passive stretches, mobilizations and holds, while receiving relaxing pressure to various points on the body. This perfect blend of bodywork and energy work acknowledges that everything within us is connected, allowing you to unwind in multiple layers. Shiatsu works to spark your own innate healing of body, mind and spirit.
Integrative Massage
Integrative massage infuses a variety of massage techniques aimed at releasing stress and tension from the physical and emotional body. Incorporating long, fluid strokes to deeper tissue work, this nurturing form of bodywork will provide you with a deep sense of healing and relaxation.
Bodywork Rates:
Initial Consult & Session – $120 (120 minutes)
60 Minute Session – $80
90 Minute Session – $115
*In home services may be available upon request – travel fees tbd based on your location